IB Middle Years Programme
The IB Middle Years Programme is designed to develop students' knowledge, understanding, attitudes, and skills necessary to participate actively and responsibly in a changing world.
Approach
Students 11 to 16 years old are at a particularly critical phase in their personal, social, and intellectual development. 
The MYP encourages students to be independent and life-long learners, preparing them for today and tomorrow.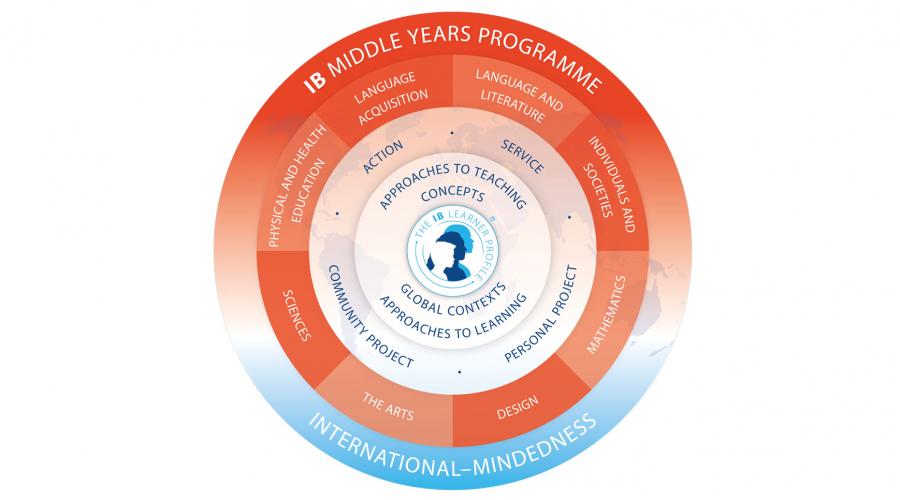 Main features
8 Subject Areas
Language and Literature (English, Italian), Language Acquisition (French, Spanish, German, Italian), Individuals and Societies, Science, Mathematics, Design, Arts and Physical & Health Education. 
6 Global Contexts
Six themes to make connections across subject areas: Orientation in Space & Time; Identities & Relationships; Globalization & Sustainability; Personal & Cultural Expression; Scientific & Technical Innovation; Fairness & Development. 
The Personal Project
Students embark on creating a personal and independent piece of work in grade 9 and develop it over the course of their last year in the MYP. An exhibition is held to display students' work in March of their 10th-grade year.
Student Led Conferences
Students in grades 6 - 10 meet with their parents and an advisor to reflect on their academic, social, and personal development and focus on their strengths, their areas to be improved, and their overall progress. 
Portfolios
Students choose and reflect on various pieces of work and place it in a portfolio throughout each year of the Programme. Via the portfolio, students are provided an opportunity to reflect further on their work and testify to their progress.
The Learner Profile 
Students' attitudes and awareness are addressed based on a set of ideas that the IB uses to describe a truly international student: Inquirer, Communicator, Thinker, Principled, Balanced, Risk Taker, Open-minded, Caring, Knowledgeable, Reflective.
Criterion-Referenced Assessment
Student achievement is measured against standards set by the International Baccalaureate Organization. Teachers modify these standards (except for the final year of the MYP) for the task at hand.
Further information for parents can be found at 
https://www.ibo.org/globalassets/digital-toolkit/brochures/1503-myp-factsheet-for-parents.pdf
https://www.ibo.org/globalassets/digital-toolkit/brochures/1703-myp-at-a-glance-en.pdf
Learn more about the e-assessments
https://www.ibo.org/globalassets/digital-toolkit/brochures/1503-myp-eassessment-factsheet.pdf
https://www.ibo.org/globalassets/digital-toolkit/brochures/myp-eassessment-award-en.pdf
What are the Advantages of the IB MYP?
Provides continuity with the PYP and DP
Develops organizational and collaborative skills, attitudes towards work, information literacy, reflection, and problem-solving skills
Focuses on the holistic development of young adolescents
Encourages all students to be involved in community service
Emphasizes taking personal responsibility towards our environment
Provides a framework for cultural understanding
Encourages students to be physically and mentally healthy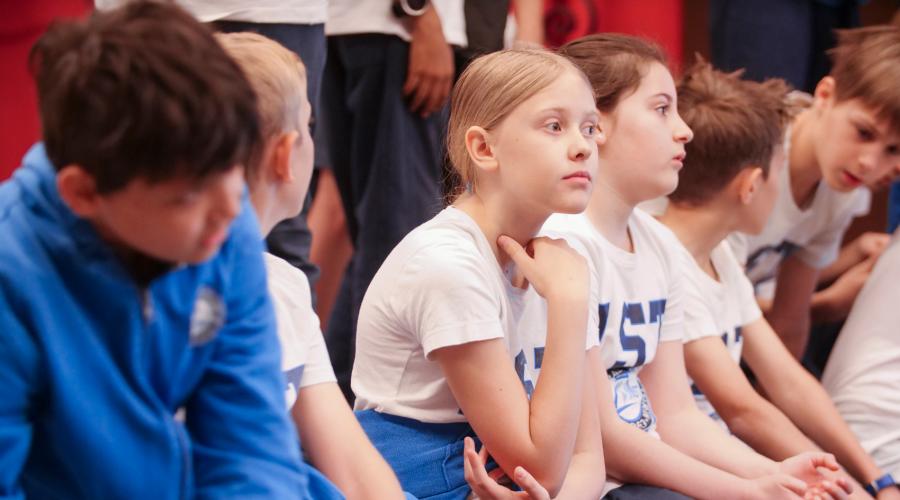 The Italian National Exam: La Terza Media
If you would like your child to take the Italian National Exam, IST provides excellent preparation. In Grades 6-8, the MYP and the Italian Programme share many classes, and the Italian Literature component is assessed according to MYP criteria for Language A. IST prepares students for the Italian National Exam, the Terza Media in April of Grade 8. Over the years, our students have achieved excellent results.