IST is an independent, non-denominational, co-educational day school. Because of its international nature, priority for admissions is given to international, English-speaking candidates, then to international candidates who do not speak English, and to enrolled students' siblings.
ENROLLMENTS ARE NOW OPEN FOR THE 2020-2021 SCHOOL YEAR.
JOIN THE IST INTERNATIONAL COMMUNITY! 
Our IST Admissions is working remotely and always available to assist you with inquiries.

Contact us via e-mail admissions@isturin.it or phone +39 392 304 3871 to set up a videoconference to know more about our school.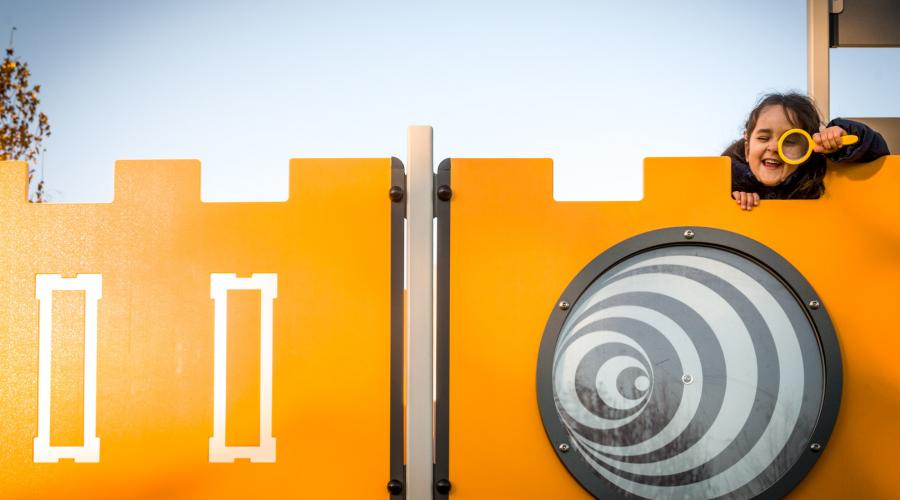 Upon making an online application, it should be noted that IST reserves the right to determine appropriate grade level placements within its school programme. Students will generally be placed according to their previous schooling, official transfer documents, their birth date, and their English language skills.
Placement examinations in English and mathematics will be arranged for all students applying to enter grades 6-12. Please note that there is a fee for the placement examination of € 25.00.
Overview
International School of Turin (IST) is an not for profit, independent, non-denominational, co-educational day school. IST is a non-selective school and our mission supports our goal for all of our students to reach their full potential.
Curriculum
IST offers three IB curriculum programmes; the Primary Years Programme (Early Years to Grade 5, the Middle Years Programme (Grade 6-10) and the Diploma Programme (Grade 11-12). All students in Grades 9-12 are also expected to meet the necessary requirements for the IST High School Diploma (recognized by CIS/NEASC) in order to graduate from IST. Applicants for admission to the IB Diploma programme are required to discuss a possible course of study with the IB Diploma Coordinator before submitting the enrolment application.
Priority
Because of the school's international nature, priority for admissions is given to international applicants. Second priority is given to the brothers and sisters of students already enrolled in the school.
Grade Placement
To enter Nursery in our early years programme, students must be three years old during the calendar year in which they enroll in the school, and they must be toilet trained. To enter Pre-Kindergarten, Kindergarten, and Grade 1 programmes, students must be four, five, and six years of age, respectively, prior to December 31 of the year in which they seek entrance to the school. We recognize the importance of children being surrounded by peers of the same age and consider their developmental stages and socialization as important to their overall education and academic results. (See Grade Equivalents table) Upon making an application, IST reserves the right to determine appropriate grade level placements within its school programme. After Grade 1, students will be placed according to their previous schooling, official transfer documents, and their birth-date. Placement tests are utilized in Grades 6-12 in order to inform the decision-making process.
Waiting Lists
Class size is limited at each grade. Therefore, a waiting list is created once all of the places in any particular grade are filled.
Students may enter the school without English proficiency up to Grade 8. Depending on the grade level, students requiring additional support for developing their English skills may be placed into an English Language Learners (ELL) programme. The formal ELL programme starts from Grade 2. Students will exit the ELL programme once they demonstrate grade-level proficiency in the four skill areas of: listening, speaking, reading and writing. There is an additional fee for this service.
All incoming and current ELL students are tested. Testing will be done prior to students joining IST. The following guidelines are used to determine which students are to be assessed by an ELL teacher:
The student's primary language
The language(s) spoken between the student and the parents
The student's educational background
The primary language(s) of both parents
We do our best to provide all students with the type of support that ensures their success. Learning support services are provided for students with mild learning difficulties who need support to succeed in the mainstream class. Our programme is flexible and based on the particular needs of the students. Support may take on a variety of forms: one-on-one, small group or in-class. During the admissions process, parents must disclose all information and documentation relating to their child's ability to successfully learn in a mainstream classroom. We review each student's case individually to determine if our school can help them to succeed. If it is felt students are unable to profit from the academic programme, this will be communicated to families who make an application. Furthermore, if a student is enrolled and the school determines at a later stage that he/she finds it difficult to progress at an acceptable level as determined by our teachers and administration, the school may stipulate that additional Learning Support assistance is necessary. However, if  Learning Support is considered necessary, families will be required to pay an additional fee for this service. The school will make the final decision regarding Learning Support placement. It is essential that we understand the needs of each of our students and how we can support them. To do this we need to fully understand any special needs and/or learning difficulties.
Italian National Curriculum
IST has obtained the Italian "Parità Scolastica" in the Primary School, and offers all students the opportunity to follow the Italian national curriculum which is integrated with our Primary Years Programme (PYP) in the Primary School. In the Middle School (Grades 6-8) all students have the option to participate in the Terza Media (3 year programme) to prepare for the Italian State Exam which is held in June of Grade 8. Successful students are awarded their Lower Secondary School Diploma (Diploma di Licenza Media Inferiore), which has a legal value.
Promotion
In exceptional circumstances, it may be in the best interest of the student to be retained to repeat an academic year, be promoted to a higher grade level or to transfer to another school. Furthermore, when the presence of a student poses danger to the safety or welfare of other students and/or staff, removal or expulsion of a student may be necessary.
Documentation
In extenuating circumstances, the School may accept students even if all of the required documents for admission, including official transfer papers from previous schools, are incomplete. If, after an initial six-week period of attendance, the school does not receive the necessary pertinent documents, it reserves the right to exclude the student(s) from classes. Failure to fully disclose special education needs or learning support history may result in termination of enrollment. If a child is admitted but is found to require support beyond the School's capabilities, they may be asked to withdraw.
Approved by the Board of Directors May 2019
Grade equivalents - Age and grade comparison by country

| Age | IST | USA/Canada | Italy | UK | Japan |
| --- | --- | --- | --- | --- | --- |
| 3 | Nursery | EC1 | Asilo | Nursery | |
| 4 | Prekindergarten | EC2 | Asilo | Reception | |
| 5 | Kindergarten | Kindergarten | Asilo | Year 1 | |
| 6 | Grade 1 | Grade 1 | 1a elementare | Year 2 | Primary 1 |
| 7 | Grade 2 | Grade 2 | 2a elementare | Year 3 | Primary 2 |
| 8 | Grade 3 | Grade 3 | 3a elementare | Year 4 | Primary 3 |
| 9 | Grade 4 | Grade 4 | 4a elementare | Year 5 | Primary 4 |
| 10 | Grade 5 | Grade 5 | 5a elementare | Year 6 | Primary 5 |
| 11 | Grade 6 | Grade 6 | 1a media | Year 7 | Primary 6 |
| 12 | Grade 7 | Grade 7 | 2a media | Year 8 | Junior High 7 |
| 13 | Grade 8 | Grade 8 | 3a media | Year 9 | Junior High 8 |
| 14 | Grade 9 | Grade 9 | 1a superiore | Year 10 | Junior High 9 |
| 15 | Grade 10 | Grade 10 | 2a superiore | Year 11 | High School 10 |
| 16 | Grade 11 | Grade 11 | 3a superiore | Year 12 | High School 11 |
| 17 | Grade 12 | Grade 12 | 4a superiore | Year 13 | High School 12 |
| 18 | | | 5a superiore | | |